I've been learning programing and app and web development with a view to building my own ebay/paypal type thing but in the mean time I've been doing: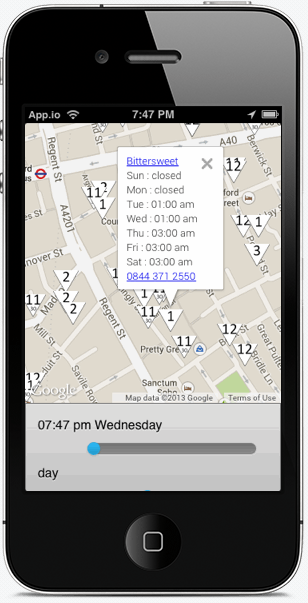 A late drinking app for when the pubs close. Thanks Seb for the idea. The numbers on the triangles show the rough closing times of bars nearby. Coming to an app store near you soon. Try it here.
Also I put up:
And some basic prototypes for:
A trial homepage with me being yogic
An international price comparison site (only HK and Singapore just now)
An now a business card swap / social network thing http://swap.email
I'm up for doing further prototype/dev stuff. Say hi / have coffee if interested - speartim at yahoo dot com.